Category Archives:
Acne Prone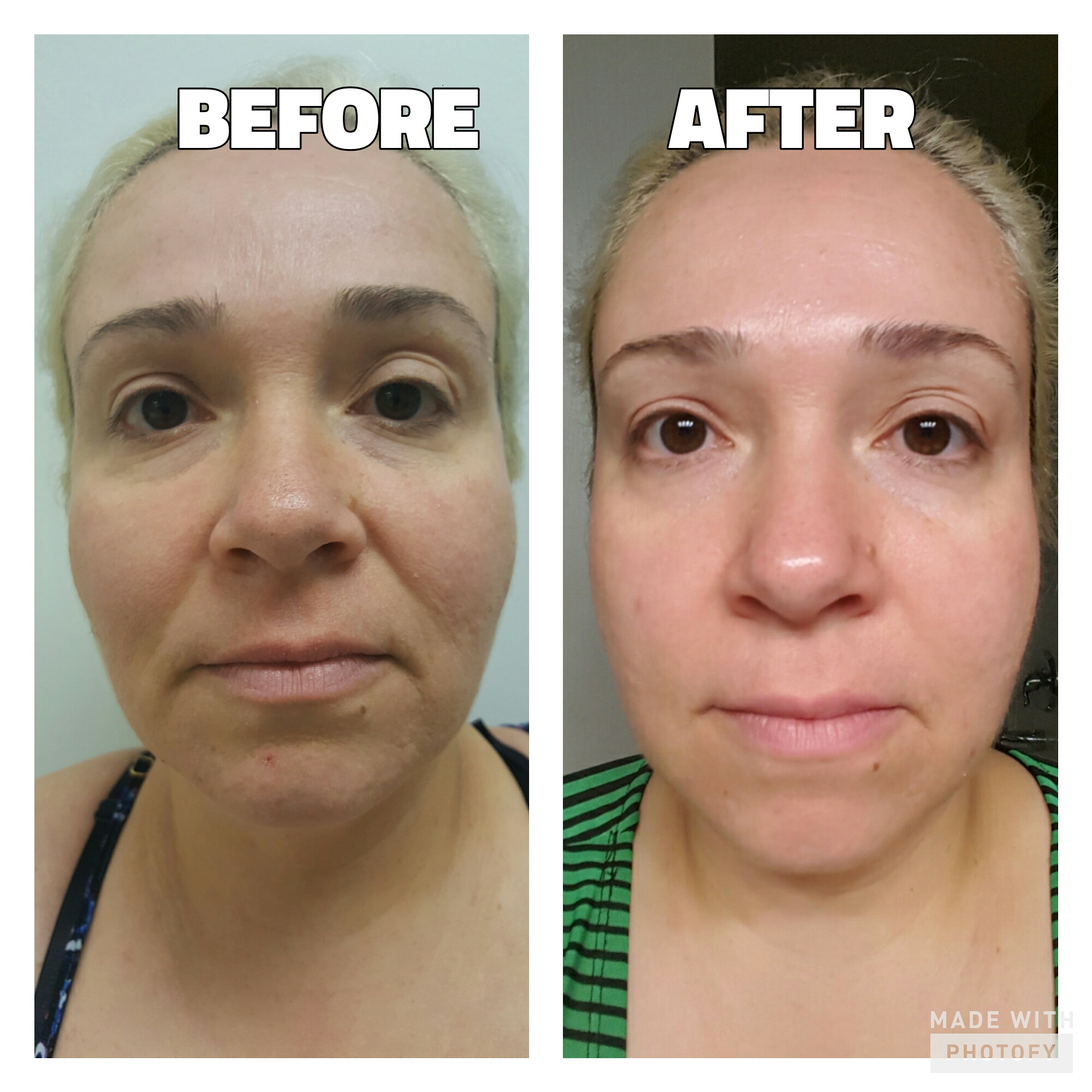 …leaves are changing colors; trees are shedding…time to renewal! Time for a peel!
Fall is a great time to start some peel series on yourself and on your clients. This is the season for
renewal. A peel will diminish fine lines, even out skin tone; removing sun damage, and giving a nice
glow to the skin.
There are 3 different types of peels: superficial, medium and deep.
Here at Aesthetic Back Bar website you will find superficial peels, perfect for peel series and no downtime. To obtain best results, superficial peels need to be done in series. They are great for the
client that doesn't want to be flaking, red or swollen.
Medium peels are deeper then superficial peels and they provoke a second degree burn on the skin. The
main peeling agent for medium peels is TCA. These peels may require downtime and will flake, skin will
be red and swollen may occurs.
Deep peel penetrates several layers of the skin. It is the most painful peel and only can be done on the
face. In many cases, deep peel can be done only once. Phenol is used as the peeling agent and cannot be
use in dark skins because phenol tends to bleaches the skin. These peels do require downtime, sedatives
and are the most painful peels.
I decided to do a TCA peel, after 2 years of not taking good "deep care" of my skin. Yes, for the past 2
years I have been devoting my life to raise my little girl that now just became a toddler. Some days were
so busy that I barely had time to wash my face….I did skip my lotions, serums, vitamins….the only thing I
made sure I had on was my SPF.
Now is exactly one week after my TCA peel. My face was red, I had some mild swelling and I had lots of
flakes.
I took pictures so you could see the progress. After the peel, I used only Aesthetic Back Bar Products:
Facial Cleansing Gel, Niacinamide Serum, Rejuvenative Serum and Light Moisture Cream. I also applied
the fair loose mineral powder, which in my opinion is the most amazing mineral makeup on the market
because has few ingredients ,has no filler, talc, being perfect and safe after peels and lasers.
I intercalate the light Moisture cream with the Niacinamide Serum and the Rejuvenative Serum. I have
an oily/problematic skin so I need to be careful with everything that hydrates my skin. Light Moisture
cream is my daily cream because keeps my skin hydrate and doesn't clog my pores. The Niacinamide is
excellent after a peel because the Vitamin B3 helps with the collagen stimulation while hydrates and
inhibits hyperpigmentation process and the Rejuvenative Serum has DMAE and MSM, that helps the
skin heal and get firm, producing collagen and elastin. My protocol after my peel was:
Morning:
1 – I washed my face with the Facial Cleansing Gel, which is excellent for all skin types, also great for
professional use. It is paraben free. This product is thin and one thing that I love about this facial
cleanser is that a little goes a long way.
2 – Sat, Mo, Wed and Fri – after the facial cleansing gel, I applied the Niacinamide Serum, SPF and
Applied Fair loose Mineral Makeup.
3- Sun, Tues, Sat – after the facial cleansing gel, I applied the rejuvenative serum, SPF and Fair Loose
Mineral Makeup
4- Nights: I washed my face with Facial cleansing gel and applied light moisture cream.
On a side note, all the products that I did review are my honest opinion and I truly believe in them 
those  pictures show my progress. As I wrote above, I had my TCA peel done 1 week ago.
As you can see my skin is glowing and I still have a bit of flake. The optimal results of a medium peel will
show from 7 to 15 days after the peel.
Now that I started my skin "deep care" I will follow with pumpkin peels. I will be using Professional
Pumpkin enzyme mask II (12% Glycolic) twice a week for the next couple weeks and will be posting more
of my results. See you then!
Professional Clarifying Mask
Introducing one of our newest masks.  The professional Clarifying Mask is one of our favorites.  It gently draws out impurities and absorbs oil leaving the skin revitalized.  This mask can be used with steam or a hot compress in the facial treatment.  The Clarifying Mask is a great treatment for most skin types.  Because it is not aggressive or irritating you can use it even on dryer hormonal acne prone skin.  This mask has a cream consistency that is also hydrating at the same time.
Skin Types: Normal – Combination – Oily – Acne Prone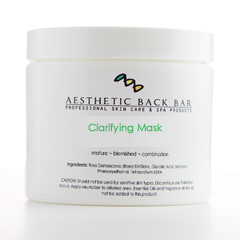 Contains Charcoal
Detoxifies & clears pores
Draws out toxins
Gently purifies skin
Tightens pores
Smoothes & softens skin
Non-irritating & non-drying
No parabens or synthetic ingredients
This professional Clarifying Mask will gently detoxify, revitalize and purify the skin. This mask uses key ingredients like Activated Charcoal and Organic White Willow Bark Extract to do all the work.  Activated Charcoal is very absorbent and soaks up toxins from the skin. Aesthetic Back Bar's Clarifying Mask naturally draws out impurities helping prevent future breakouts. Did you know Charcoal can absorb up to 800 times its weight in toxins. Activated Charcoal is the medicinal form of Charcoal.  Activated Charcoal is very porous and that is how it is able to trap bacteria, toxins, dirt and chemicals. It is proven to trap thousands of times its own weight in harmful particles. Organic White Willow Bark Extract is a great anti-inflammatory, anti-bacterial that helps to unclog pores and gently exfoliate the skin.  Other ingredients that are nourishing and healing the skin care are  Aloe, Green Tea, Vitamin E, Vitamin C, Vitamin B5, Hyaluronic Acid, Vitamin B3, and Pomegranate Extract.
SAVE 15% off on any size of the Clarifying Mask.  Use coupon code: PURIFY15