Our Commitment:
Aesthetic Back Bar is committed to protecting your privacy and providing the highest level of customer service! If you have any questions about this privacy statement or the practices of this site, please email us at info@aestheticbackbar.com.
Guidelines:
com has the right to refuse any suspicious orders
We do not distribute your personal information including your e-mail address.
All products should be used as directed on the product container. A product that causes irritation should be discontinued.
The information provided at aestheticbackbar.com is not a substitute for a face to face consultation with a skin care professional, dermatologist or your physician.
Any information provided on this website is not intended as medical advice nor is it intended to replace discussions with a healthcare provider.
If you have a medical concern consult with your physician.
Sales tax will be charged for orders shipped to Texas.
If you are shipping a gift, please let someone know a package will be coming so it will not be refused.
Orders over $1000 can be held for 1-3 days for payment verification.
Minors should not purchase products from this site.
Aesthetic Back Bar sells professional skin treatments to Aestheticians, Nurses, Cosmetologists, and physicians for professional and retail use.
Shipping is non-refundable.
Must be 18 years of age to purchase.
Returns:
We offer reasonably priced samples of skin care and treatments.
Returns of skin care are limited to damaged or incorrect merchandise. If you are worried about a reaction to any skin care products, please request samples first. Please take advantage of our inexpensive samples before purchasing full-sized products, contact us if you have any questions about which products will work best for you.
Items may be returned within 30 days of purchase only if:
Item was received damaged or defective
Incorrect item shipped
Canceled Orders
Orders may be canceled if the products have not been shipped. Cancelled orders are charged a 20% re-stocking fee for processing costs.
Shipping charges are non refundable unless the return is a result of our error. Call our office with any questions. Return products by USPS or other common carrier to:
Back Ordered Products:
Because our products are fresh, occasionally they will be on back order when your order is filled. If you receive your order and an item is missing, the letters B/O will be written next to the item on the invoice; this indicates the item is on Back Order. Back Ordered products ship as soon as we receive them, with no extra shipping charges to you. We appreciate your patience.

Damaged or Incorrect Merchandise:
If a product is not in good condition when it arrives to you, please contact us with your order number and return the damaged goods. We will replace the product as well as the shipping cost incurred to you.
Privacy – Information Collection, Use, and Sharing:
In order to process your order and serve you better, we may collect personally identifiable information, such as your name, mailing and email addresses, phone number, credit card number, CID number, and expiration date. This also allows us to notify you of your order status and occasionally of information about new products or special promotions we think you'll like. In order to assist us in developing the store layout that is best for our customers, we monitor traffic patterns on our site.
We give you the option not to be contacted by us via email regarding special product information or offers. In addition to checking a box on our Checkout Page to opt-out, you can send your request to: 14114 Dallas Parkway Suite 400, Dallas, TX 75254 or email the customer service department at info@aestheticbackbar.com.
At Aesthetic Back Bar, we have a huge respect for your privacy. Third parties (such as AdRoll) may place cookies on your browser for targeted advertising purposes. Information collected may include IP addresses, cookie identifiers and website activity. You may opt out here. We promise to not share your e-mail address, or any other customer information, with third parties. Your information is used, as necessary, to fulfill orders, keep you informed (if you wish) and for customer service. If you have any questions about the details of our privacy policy, please do not hesitate to contact us.
Privacy – Information protection:
Your order is placed using secure server software, which encrypts the information you provide before it is sent to us. Aesthetic Back Bar shopping cart uses state-of-the-art 128-bit Secure Sockets Layer (SSL) encryption technology. All sensitive data is sent through VeriSign SSL secured pages. We do not store your credit card information on our server. We ensure you that every transaction you make at aestheticbackbar.com is 100% safe and secure. This means that you pay nothing if unauthorized charges are made to your card as a result of shopping at aestheticbackbar.com.
* We cannot accept orders placed through email. Please do not send credit card numbers or any other secure information through email.
* Add-ons and changes can be made up to 24 hours after an order has been placed. After that time, a separate order should be placed through the shopping cart. If you are making a change to your order within the allotted time, always include your order number as reference.
Shipping:
When you are placing your order, the Aestheticbackbar.com website connects to USPS, where the shipping is calculated based on weight, and shipping destination. If you would like an indication of your shippings costs, place a mock order, and choose your shipping method. You can then view your total order cost including shipping charges before paying for the order.
Shipping Time:
Shipping time is approximately 7-10 days. If you would like to inquire about the status of your order, please do so courteously. Make sure to have your order number ready. Orders placed by 12:00pm CST will go out that same day. Orders placed on weekends will be mailed the following Monday. Shipments delivered to Alaska, Hawaii, Puerto Rico and some small rural towns may take a few more days to arrive.
USPS Standard (7-10 days) This applies only to Standard shipping orders. The shipping will be determined at time of purchase.
USPS Priority Priority Mail may require up to 5 days for delivery (packages generally arrive in 2-3 days) depending on mail volume, weather problems or holiday delays.
USPS Express 1-2 days, cost is determined at time of purchase
International Shipping
We will notify the customer if there will be an additional charge for shipping. (this depends on country) International orders will be shipped via USPS, UPS or FedEx. International packages take about 7-10 business days to arrive, but can take up to 2 weeks if your package is stopped by customs. We do not keep up with country shipping policies.
Registered Mail for Canadian and Australian Shipments
It is recommended that International Customers choose registered mail as a shipping option. This provides a tracking number for less than express global would cost.
If an international customer chooses not to use registered mail, the cost of a replacement shipment will be the responsibility of the consumer.
Payment Options:
We accept VISA, Master Card, Discover, American Express. We also take payments money orders through the mail. A valid CVV (Card Verification Value) number is required to complete your credit card payment. The CVV code can be found on the back of your card in the signature box — only the last 3 or 4 numbers are required. If your CVV number is missing or illegible you may need to call us to complete your transaction. This safety measure is intended to protect our clients against fraudulent credit card use.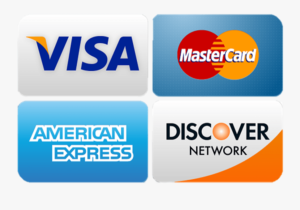 Legal Information:
Aesthetic Back Bar takes pride in our products, and are careful to bring you the very best ingredients and formulations available. Please use our products as suggested. All of our powdered mineral cosmetics can be used on eyes, lips, face etc. except those made with ferric ferrocyanide (iron blue) and ultramarine blue, which are not approved for use on the lips. If a product contains one of these colors it will be noted both on the appropriate product page and the jar. IN NO EVENT WILL SELLER BE LIABLE FOR SPECIAL, INDIRECT OR CONSEQUENTIAL OR SIMILAR DAMAGES, ARISING OUT OF OR IN CONNECTION WITH BUYER'S PURCHASE OR USE OF PRODUCTS MANUFACTURED OR SOLD BY SELLER, BREACH OF CONTRACT, NEGLIGENCE, STRICT LIABILITY OR OTHERWISE, EVEN IF SELLER HAS BEEN ADVISED OF THE POSSIBILITY OF SUCH DAMAGES. IN NO EVENT SHALL SELLER BE LIABLE FOR MORE THAN THE AMOUNT PAID BY BUYER FOR THE PRODUCTS. SELLER MAKES NO WARRANTIES, EXPRESS OR IMPLIED, INCLUDING BUT NOT LIMITED TO ANY IMPLIED WARRANTIES OF MERCHANTABILITY AND FITNESS FOR A PARTICULAR PURPOSE.
Copyright:
The entire contents of this site including but not limited to all text, logos, photographs, product descriptions, graphics, code, and product names are protected as a collective work under United States copyright laws and are the property of Aesthetic Back Bar, Inc. All rights reserved.