To simply put it, private label is taking merchandise from one or multiple companies and making it your own. For example, Aesthetic Back Bar offers private label skincare that is sent to you with your label on it. This is a physical form of private labeling. This requires you to promote, market and sell in your business whether that be online or a brick and mortar. Here are the steps to take to embark on your private label journey to create your brand identity.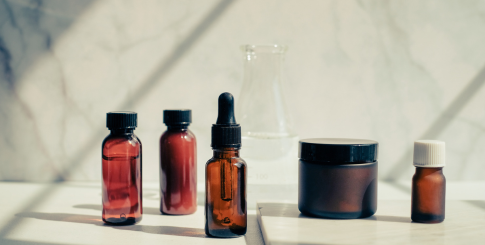 Step 1: Find your Niche
What is your niche? If you stubbled upon our website it must be related to cosmetics. Are you a skincare enthusiast looking to dabble into private label or maybe you own a medical spa? What types of products are you looking to private label? There are a variety of cosmetic products that are readily available for you too retail. Get down to the nitty gritty of your niche so you can move onto…
Step 2: Research for Private Label
This part can be tedious due to the wide range of cosmetic companies. That is why knowing your niche will help you determine which companies will be the best for your brand. Take time to read product ingredient lists, what the company's values are, whether or not contracts are involved and so on. Making yourself aware of this information will allow you to make the best judgement calls for your business.
Step 3: Sample Product
Make sure to sample the product you are interested in. This will allow you to determine if the product fits into your company. If you plan to private label, you want to be able to test out the merchandise and view it in person. This is especially important if you are looking to private label skincare, makeup, hair products, etc… Preparing for a skincare line, it is best to ensure you like the texture, scent and results the product offers. If you love it, promoting your skincare line becomes a little easier.
Step 4: Labels and Packaging
This follows along with step 2 in researching companies. Depending on the services you are looking for, there are companies that offer labeling, packaging and fulfillment. This allows less work on your end when preparing the product. They can have your private label skincare line ready to go for your shelf!
There are options where you can buy bulk if you prefer to purchase packaging and labels elsewhere. This will require you to fill and label your products. Once your company begins to grow, it might be good to hire a team to focus on fulfillment. This allows you to put your attention in other parts of your company.
Lastly, we have white label. This involves purchasing product and packaging only. Instead of the company creating your label, you purchase it from a third party. Again, once your company expands you might want to consider hiring a team to label your products.
Ready to Jump In?
I would say the private labeling process is the easiest part. Once you have your cosmetic brand ready to launch, you will need to focus on marketing and driving sales. If you have a small budget for marketing and plan to do it yourself, look into classes for digital marketing and e-commerce. It can help guide you through the process and give you insight on how to grow your online presence. Whether that be through your email, website or social media pages.
If you know marketing is not your forte and you are flexible with your budget, hire a professional. That way you are not guessing how it all works but can get straight to it!
The wonderful thing about private labeling is that anyone can do it! Here are a few businesses that can jump right in; solo estheticians, medical spas, day spas, boutiques, and online stores. Aesthetic Back Bar offers 50+ ready to go formulas that can be sent to you in as littles as 2-3 weeks.
Aesthetic Back Bar's Private Label Process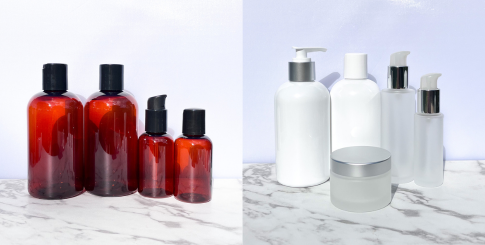 Step 1. Samples
Step 2. Narrow down your product selection
Step 3. Choose your packaging type
Step 4. Send your logo to info@aestheticbackbar.com
Step 5. Sit back and wait for your product to arrive.
We offer a Private Label Starter Kit if you want to run a test sample of your logo on the packaging. This trial kit includes the packaging, label and product for you to test out and see how you like it. We use a UV printer to print directly on the packaging to give a seamless look. For more information on the private label process send us an inquiry at info@aestheticbackbar.com or find more information on our Private Label page.