Retinol is a powerful skincare ingredient that works to reduce fine lines, wrinkles, acne, scarring and pigmentation. This key ingredient is a form of Vitamin A. Depending on skin type and skin concern will determine which product is right for you and how to apply it.
When to start using this skincare product.
What is a retinol sandwich
Product recommendation.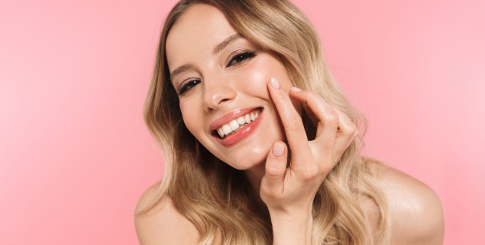 When to start using?
This ingredient can be incorporated into a teen's skincare regimen and continue use into adulthood. This form of Vitamin A is a great option to help reduce acne and acne scarring while slowing down the aging process. It is never too late to start including retinol into your skincare routine. It can be considered a strong ingredient so it can take some time to get use to. Frequency in the beginning will be slower, that way your skin can acclimate to the product. Taking it slow will allow for a better outcome for your skin's health. 
What is a Retinol Sandwich?
A retinol sandwich is a term being used to describe the process of layering moisturizer with your retinol during your skincare routine. This is just one way to do it. Here is the step by step to create the perfect sandwich.
Step 1. Cleanse the skin with your preferred cleanser.
Step 2. Apply moisturizer to cleansed, dampened skin.
Step 3. Apply the retinol on top of the moisturized skin.
Step 4. End with another pump of moisturizer to lock in all in.
Step 5. All done!
This is a good application process to keep your skin from drying and flaking as products containing this ingredient can cause minor irritation.
Skincare for All Skin Types
Key Ingredients:
5% Retinol
% Bakuchiol
1% Niacinamide
Vegetable Glycerin
Key Ingredients:
Hydrolyzed Hyaluronic Acid
Sodium Hyaluronate
Sdium Hyaluronate Crosspolymer