Creating a skincare line can sound daunting, but do not let that stop you! Being nervous does not have to be considered a bad thing. Do your research and test out product before going all in. Look for companies that suit your values, has a variety of product choices and most importantly, have product that works!
Ready, Set, Go!
Browse companies and try out product to find what you love and know will work for your client base. Don't feel boxed into one company, there is no harm in using multiple skincare companies to create your skincare line. You might love the cleansers and masks from one company but prefer serums from another. Focus on the ingredient list and what the skincare company has to offer. For example, Aesthetic Back Bar manufactures and sources skincare products in the United States. We focus on natural, clean ingredients for our clients to retail for their skincare line or use for back bar purposes.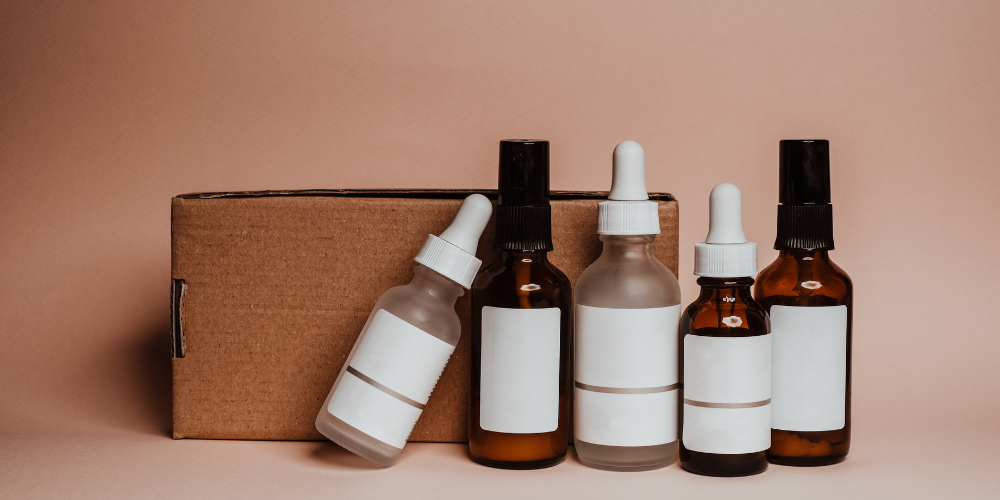 Factors to Consider When Creating A Skincare Line
Are you wondering where to start? Here are factors to reflect on when creating your skincare line. Hopefully this gives you insight on where to begin. Jot down ideas and companies you find to get a list out there for yourself. You'll get into the rhythm of things and take off!
What is your brand identity? Do you want to tell your skincare story or share your values with others? What is the purpose of your skincare line?
Find a company that will provide samples for purchase. That way you are not overwhelmed or nervous with choosing products. Once you try the product out for yourself, you will be able to narrow down your skincare line.
Are you looking to purchase bulk or have your skincare products pre-packaged by the company?
Does the private label skincare company offer labels in house or do you need to purchase from another vendor. If labels are from a third party, consider your time spent on labeling your product.
What does your budget look like? Find companies that offer low minimums to get started so you are not bound to overstock. We always like to recommend starting your skincare line with 3-4 products and work your way up.
How are you going to get your brand out there? Will you plan to create a website, do you own a boutique, or are you an esthetician? Where do you want customers to find you?
Asking yourself these questions will help you on your skincare business journey! Don't feel pressured if you are not familiar with everything. As your business grows, you will too!