Everyone enjoys an open, trusting environment, especially in a spa setting. You want your clients to feel welcomed and heard when voicing their concerns; as well as, providing a clean space that is pleasing and comfortable. Below you will find tips and advice to offer a spa experience your clients will be begging to come back to.
Creating the perfect spa experience
When they first walk in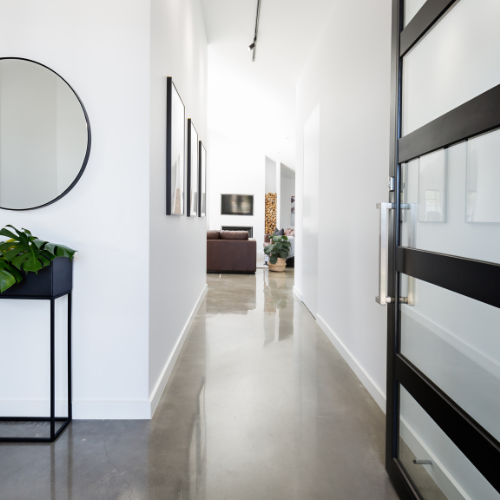 Tip #1 Welcoming Environment
Let's set the scene. Your client walks into your beautiful, well established business and the receptionist hears the bell. She acknowledges the client has arrived and addresses them by name. The receptionist, with a smile, offers the client a beverage before checking them in. As they settle in, soothing music plays in the background creating a relaxing ambience. End scene. This is a simple way to grab the clients attention and show appreciation for choosing your spa. This first step to creating the spa experience will surely impress the client with your hospitality.
Tip #2 Maintain a Clean Spa
Keep your spa under control by having all team members assigned to a specific area to maintain cleanliness. For example, the receptionist is in charge of the front area and walkway while the esthetician disinfects the treatment rooms. There may be other miscellaneous chores that can be divided among the team members. You want the client to walk in and feel comfortable to take a seat. During the treatment, the client should feel at ease that the esthetician is clean and providing a safe space to work on their skin.
During the Treatment
Communication, Analysis and the Process
Tip #3 Communication with clientele
You know how in hospitals they teach nurses and doctors bedside manner? Well, let's apply this idea in this perfect spa experience. Let your clients voice their concerns as you actively listen. Work out a detailed plan of action to correct any skin concerns they may be having. Communicate with your client whether or not their skin issue can be resolved or maintained. That way you are setting the right exceptions for your clients. When the treatment is over, the communication does not stop. If you want to make it more personable, reach out to your client to ensure their skin is on the right track. If this is the receptionist's job, have her reach out via phone or email to show that you care and are ready to help.
Tip #4 Complete Skin Analysis
This follows along with a plan of action to determine the best route for each of your clients skin concerns. After they have filled out their patient form, take a good look at their skin. Learn what you are up against and what treatments will pair best with their skin concern and skin type. This will also allow you to determine product recommendations.
Tip #5 The power of your touch
During the treatment, you will want to provide a pleasant spa experience with a gentle, yet effective touch. Look up techniques or ask others what their process looks like during facials and treatments. That way you can evaluate what is the best performed technique for each treatment. Also, if applicable you can add in some face, hand or neck massage. This will give that extra touch to the service. Every client is different, so it does not hurt to ask if they are doing okay throughout the process.
The Client's Departure
Retail and Upsell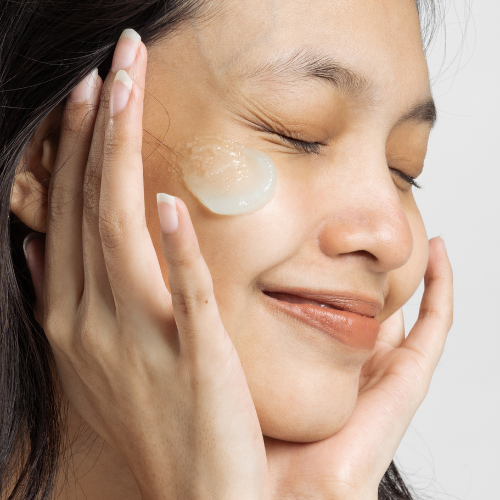 Tip #6 Skincare for Home Care
Offer the right skincare regimen so their skin continues to improve at home. If this client is new to skincare, keep the routine small and effective. Point out that the best products to be using is, for example, a corrective serum and moisturizer to help with skin barrier. Depending on the condition and skin type can help you determine which 2-3 products will be best for home care. If you have a front desk receptionist you can make sure you communicate to them what items you are recommending so they can help you close the sale.
A way to keep sales in-house is providing effective skincare under your brand. This is considered private labeling. For more information, click the link below or email us at info@aestheticbackbar.com
Private Label with Aesthetic Back Bar
Tip #7 Cross Sell Services
This can be done after the treatment or in their skin analysis. You can cross sell services to increase effectiveness of each treatment. For example, starting off with a microdermabrasion then finishing with a chemical peel. It might be best to establish a trusting relationship with the client, then working to cross sell services in the future. Send them home with a service menu that gives descriptions of each treatment method. Make sure the services are written in a way that is easily understood, to avoid confusion.
Following these tips will help keep your spa in check and create the perfect spa experience for your clients. Your clientele will keep wanting to come back for improvement and the hospitality everyone so generously provides in your business. Customer service is important to uphold in building a secure business. Have standards set for your company so all team members are on the same page.