There are so many social media platforms out there now, and it can be confusing where to be. Deciding where to allocate your time and money is very important. You don't want to put your money where your clients are not located. Let's say your business is located in Boulder, Colorado. Spending money on promoting your business to someone in Albany, New York is not a good idea. If your spa attracts travelers from other areas of the country you could select several cities or states. Figuring out the best Social Media strategy is key. Here we have broken down the top social media platforms.


Facebook –There is about 1 billion registered users for Facebook. For estheticians a Facebook ad is a great option for driving customers in even if you have a low budget. Target audience can be modified for location, gender, likes/interests, relationship, workplace and even education. Creating an ad can help you gain "likes" a lot faster. Reporting tools for Facebook are simple and easy to read. The ad creation tool is also very user friendly. Facebook also offers an ad type called Event RSVP. This would be great for promoting an open house or event at your location.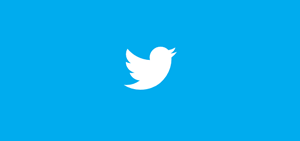 Twitter – Not everyone is on twitter but the people on it are loyal and love it. There is about 271 million registered active twitter users. Twitter is more limited with promotion options but also more straightforward. Promoted tweet ads appear in the twitter feed with other tweets. A Promoted Account Ad appears on the left hand side and looks more like an ad. You can define your demographics which is perfect for the esthetician or spa business. Target Audience can be modified for existing followers, users like your followers, location, interests, gender, language and device.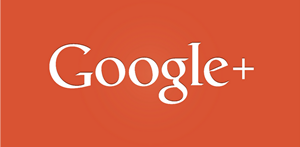 Google+ – Who uses Google +? Well, Google+ has about 300 million active users and it is known to have a prevalence of professionals using this platform. Marketing professionals love Google+ simply for any additional ranking possibilities it may have. Google+ does offer a single ad format that can be displayed in the feed. The drawback is that advertisers must have 1,000 followers. Many large brand companies have not lasted long on this platform. This doesn't mean it is not a place for small businesses, there may be more room for you.


LinkedIn – LinkedIn is known to be a professional social network with about 300 million active users. LinkedIn is great to connect with your professional colleagues or suppliers. It is a different type of audience and perfect for those that sell business to business. LinkedIn would be a great option for estheticians that train or are looking to hire.


YouTube – YouTube is one that can be great for some types of businesses but I personally have not seen it work for the Esthetician or small spa business. YouTube does have different advertising options that are video and ads. You don't have much control over the audience and it costs a bit more. Conversion is said to be very high compared to other platforms. With quality video and large budget this could be something you can investigate further.
The best social media option really depends on your business needs and your budget. Estheticians need a platform with a specific audience. Finding platforms where you can narrow down the demographic can save advertising dollars. One thing to remember about most social media platforms is that, if you don't have a following yet you may not see much conversion until you have at least 1000 followers. This is the magic number many online marketers agree on. Don't be intimidated by not having a large following just yet. Work on creating a community by sharing content about your skin care products, professional services, and other information potential customers would like to see.