Top 9 professional skincare facial products to have in your treatment cabinet!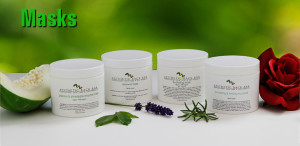 It is so easy to get carried away with having a zillion products for every skin type and facial. When starting out or even if you are cleaning out your cabinets, pick items that can be used on multiple skin types. We have put together a quick top 9 must-have professional skincare products every esthetician should have on hand.
Facial Gel Cleanser – This is a Vegan, Sulfate-Free and Paraben-Free gentle cleanser. It is great for everyone. From the frail skins to the thick, sun damaged oily types. It can be used in all types of facials to prepping for a peel or microdermabrasion treatment.
Skin Balancing Toner – This is a vegan and paraben-free toner that is also great for all skin types. This is gentle but at the same time helps to balance and continue to clean the skin. It contain Citric Acid, Tea Tree Essential Oil and White Willow Bark.
AHA Toner – I know, two toners? Yes, this paraben-free Alpha Hydroxy Toner is a great treatment to have if you have someone that wants a treatment for anti-aging, sun damaged, mature skin, oily, pigmentation, large pores, or comedones. This can be used as a prep to your exfoliating mask, microdermabrasion, dermaplaning, skin scrubber whatever you use to exfoliate. It can be a little tingly and this can give you an idea how sensitive your client is. This Alpha Hydroxy Treatment is great to use before extractions and it helps to remove dead skin. This toner contains all the fruit acids: Glycolic Acid, Citric Acid, Lactic Acid, Malic Acid and Tataric Acid.
Papaya and Pineapple Enzyme Mask – This vegan professional facial enzyme mask is amazing and can be used on everyone. It is gentle enough for the thinnest skin types and polishes even the thickest of skin types. This mask can be the exfoliating part of the facial or can be used after a mechanical type of exfoliation like microdermabrasion, dermaplaning or a skin scrubber. The Papaya and Pineapple facial enzyme mask can be used with steam or a hot towel compress. It will leave skin radiant and glowing. This mask removes all dead skin.
Rose Cooling and Regenerative Mask – This vegan and paraben-free mask contains antioxidants and is healing, cooling and refreshing. This professional skincare mask can be used as a facial and eye mask. This also makes a great calming mask for post exfoliating or more aggressive facial treatments.
Hydrating Mask – This vegan and paraben-free Hydrating Mask is a must-have because it will moisturize and nourish your dry and mature skin types. It is rich and creamy and very soothing. This is a great mask to scent also. With a couple of drops of White Grapefruit or lavender you can change up your facial treatment.
Niacinamide Serum – This professional facial serum is a great go to serum because most skin types can use it. After an exfoliating and rejuvenating treatment it is nice to have a product that helps heal and reduce inflammation in the skin. Niacinamide Serum also contains hyaluronic acid to help hydrate the skin. This professional skincare facial serum is vegan and paraben-free.
Antioxidant Hydrating Eye Cream – This is a great treatment to use as an eye mask during treatment as well as when finishing the facial. You can also use a little bit on the lips to hydrate and on the neck. This treatment has key ingredients: Hyaluronic Acid, Lavender, Roobios Tea, and Pomegranate Extracts to nourish, hydrate and retain moisture. This professional skincare facial eye treatment is vegan and paraben-free.
Light Moisture Cream – This is another great go to product for all skin types, especially sensitive ones. This professional facial moisturizer contain no nuts, is vegan and paraben-free.