How to start your own skincare line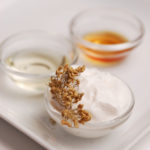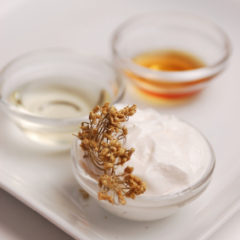 Has it crossed your mind you could have your own skincare line? Do you think it would just cost way too much?  Why should you even consider creating your skin care line.  We will get all these questions answered.
Benefits in creating your own skincare line for your business.
Branding your company name.
Keep sales in house. Clients can only get your products through you and cannot just buy them online or at another store.
Providing a clean, results oriented skincare regimen for home use will make the treatments last longer and your clients will be happier.
You have control of the suggested retail price and when it goes on sale. Many of our products can be more than doubled in price making your profit margin larger.
Selling online: Because this is your line you don't have to worry about violating any internet contracts with skincare providers. You can sell to your clients even when your office is not open.
Starting your own skincare line can be overwhelming to think about doing.  We try to keep it as simple as possible.
5 easy steps to create your own skin care line
Contact us at info@aestheticbackbar.com or 972.372.0203 to request pricing and private label information.
Try samples: Here you can order sample sizes of our products to try.  No need to purchase a full size product if not desired.  If you wish to order a full size there are no minimums and can do so.
Pick your products: narrow down what products you would like to start with for your private label skincare line.
Select Packaging: We have several stock options of packing for your products. They can also be mixed if desired.
Labels and design: We have label templates and can easily import your label and customize your label. Product names, font and color can be changed on the labels.  We email you proofs of your label for changes and approval.
What does this process cost?
Minimums are only 3 per sku. This means that if you only want to purchase 3 Facial Gel Cleansers and that is all you want, that is fine.
One time setup fee is $150 for setting up the labels. Even if you add products to your line down the road you are not charged any additional fees for this. (For the month of December we are offering $75 private label setup)
All products are priced to where you make a great profit. When you receive your private label information kit you will see the pricing.  Depending on your area and business you can price your products.  Typically products are prices more than double.  Some higher than others. That is determined by you.
How long does this process take?  Turn around time is about 2 weeks. Once the label look is approved we can get orders out right away.
I want to have a designer create my labels is this possible?  Yes, we have many accounts that have a specific design they would like to see. We can send you the size of the labels to you or your designer and use the images they create.
I want to take advantage of the 50% off label setup but don't want to start till January?  You can take advantage of the promotion and go ahead and get the ball rolling and order your products next month.
I don't know which products to pick can you help me with selecting the right skincare products for private label? Yes, we can help you narrow down what products would work for your office and clients.
Have any other questions? Contact us and let us know info@aestheticbackbar.com or 972.372.0203.