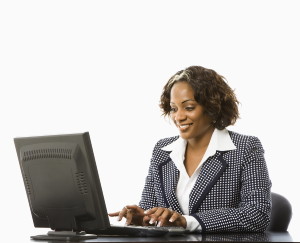 I was talking to a client earlier this week about marketing ideas and what to do.  She was frustrated and wanting to drive traffic in a different way.  She said everybody is doing the same thing.  She was referring to the "group on" type of deals.  I started thinking about what other ways we can drive traffic. Fall is when we really push ourselves because this is where people start spending again.   I don't think we really have gotten into Facebook like other industries have.  (Including my own business)  I have managed Facebook campaigns for other businesses in my past and they have gone really well.  With the tools and traffic now available it is also a lot easier to manage then before. Facebook has over 1 billion active users!  This is incredible and we can use it as a tool to drive traffic to our spas and clinics.
Here are 8 tips about Facebook for your business!
1.    Add the company page to your personal profile on Facebook.  Make it easy for your friends and family to see what you are up to.  It also makes it easy to share things on your company page. You can do this by adding yourself as an admin on the company page.  Do this for the employees in your office that would also post.
2.    Add a Facebook like button to your website.  This will add people to your Facebook account without letting them leave your site.
3.    Invite your email contacts and friends to your company page. You can go to the top of your company page and go to Build Audience and select the email types you have and start adding.  It can take some time but it is worth it.
4.    Suggest your company page to your Facebook Friends.  You can go to the top part of the Facebook company page and there is an area where you can suggest the page to friends.
5.    Participate on relevant Facebook pages. This is great to get exposure.  I just wouldn't participate in competition pages. Your comments can be deleted easily.
6.    Post on Facebook. This is really important.  You need to post something on your company page.  We can have a page but if we don't do anything with it what's the point.
You can post about :
Services or products you carry
Content that amuses or entertains
Specials or offers
Events you will be having
Your community or area
Solicit feedback
7.    Invest on Facebook advertising.  This can be scary for smaller businesses but you can put a cap on what you can spend in a day. Click on the promote tag.  You can do page promotion using Get More Likes campaign.  I have used this for other businesses starting at $5 a day.  You can go up as high as you want.  It was worth it.  Just remember depending on the type of business you have you have to change the targeting rules.  If you have a spa or clinic you may want to promote in a specific city or area.  You don't really want to promote around the world.  That would waste your marketing dollars.
8.    Measure your results.  Connect Facebook to your Google Analytics so you can measure the change and see if your marketing is working.
Online marketing is so big right now.  Most people will find you that way.  Facebook is a great way to create a community of people that want to hear and buy from you. Be creative with your offers and monitor what works and doesn't. You will learn from the campaigns you do and tweak them to bring more people in. Let me know what works for you in your area! I would love to hear from you.
The following are a couple of links to some interesting articles about Social Media and Facebook.