For our medical spa gals and pals we have a list of professional skin care options for at home care. These products will pair well with your client's botox treatment. It is always good to recommend your client stay hydrated on the inside and out. Here are a few hydration products that are available for private label, white label and back bar.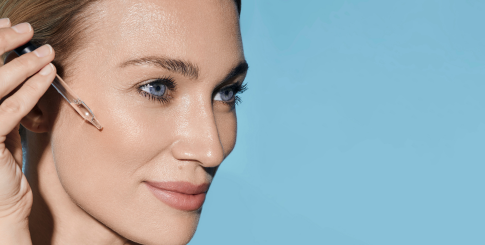 Professional skin care moisturizers:
Daily Skin Salve: This is our hemp skin salve and balm that contains 300mg of full spectrum hemp. The hemp in this salve will work to reduce irritation and soothe the skin. The hydrating and moisturizing ingredients include jojoba oil, coconut oil, cocoa butter and Argania Spinosa Kernal. The Daily Skin Salve is the perfect size for an on the go treatment to help with skin recovery. Stick this bad boy in your purse and apply when needed!
Vitamin Daily Moisturizer: Also known as our Vitamin Rich Cream which is packed with a whole load of vitamins to secure the skin. This ultimate professional skin care cream consists of avocado oil, organic rooibos extract and organic jojoba and neem oil. It will give the perfect amount of moisture while also fighting off free radical damage.
Rose Hydrating Cream: This smell good hydrating cream is formulated with rose flower water, organic jojoba seed oil and vitamin e. This will provide your client with plump, dewy skin. If you have clients who tend to be more dry, this will help to boost the moisture in their skin. View the texture of this product via our Instagram page. Click on the link below👇
View on INSTAGRAM
Clinical Serums for Hydrating the Epidermis:
Ha Forte with Peptides: Our professional skin care serum holds a variety of nutritious ingredients to help with fine lines, wrinkles, dehydrated skin, dullness and texture. The top key ingredients include snow algae (anti-aging ingredient), peptides, Hyaluronic Acid (to boost moisture) and coconut fruit extract. These skin care ingredients will give a healthier complexion to the skin!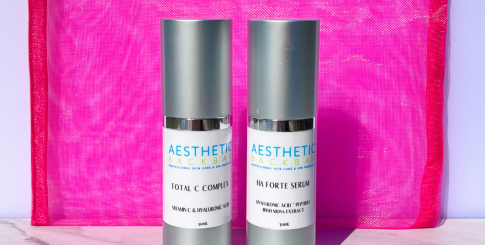 Total C Complex: Hyaluronic Acid is an amazing skin care ingredient to retain moisture in the skin. This professional skin care serum consist of Hyaluronic Acid along with 10% vitamin C. This awesome clinical serum will help with elasticity and firmness while also provide the skin with a glow. The vitamin c present in this serum will brighten dull and uneven skin tone. Pair this serum with Botox and your clients will fall in love!
How do I purchase these items?
There are a few ways to purchase. If you are looking to add one of these items to your skincare line, send us your private label order to info@aestheticbackbar.com.
If you like the idea of having this product as back bar or would like to purchase in white label. Head on over to Back Bar products, click on the product and choose (Size). There you will find back bar and the white label option at our minimum of 6. Hit that check out button and you are ready to go!