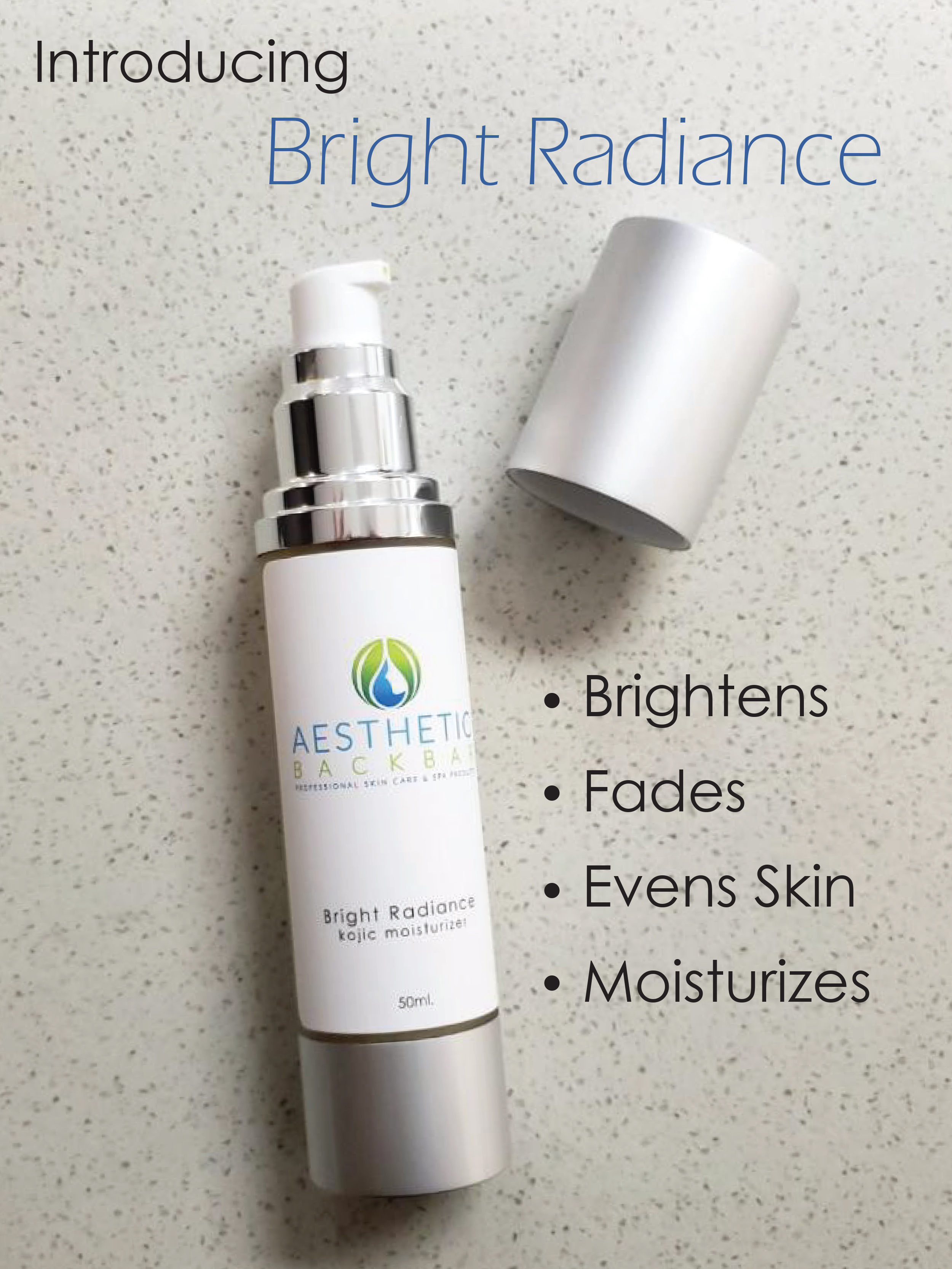 You will love our skin brightening cream for all skin types. Formulated with Kojic it  was designed to help even out skin tone without bleaching, improve overall radiance, help prevent visible signs of premature aging and help reduce redness and spots.
What is Kojic? Kojic is a by-product of fermenting the malting rice used to make sake.  It has an incredible ability to penetrate the layers of the skin and help stop production of melanin.  Kojic is considered a less aggresive option to hydroquinone. The name Kojic, is Japanese and comes from "koji" which means "culture of aspergillus oryzae (rice)"
Back Bar Price $18.95
Private Label Price $17.95 (min 3) , Suggested retail $44.95- $65.00  (For private label pricing call 972.372.0203 or email info@aestheticbackbar.com)
Great for:

Brown Spots
Sun Damage
Evens Skin Tone
Moisturizing

Formulated WITHOUT:

Parabens
Sulfates
Phthalates
Key Ingredients:
Kojic Acid
Green Tea Extract
Olive Leaf Extract
Chamomile Extract
Niacin
Ingredients: Deionized Water, Isopropyl Palmitate, Glycerin, Cetearyl Olivate, Sorbitan Olivate, Cetearyl Alcohol, Kojic Acid, Aloe Barbadensis Leaf Juice, Sodium Ascorbyl Phosphate, Tocopherol Acetate, Phenoxyethanol, Caprylyl Glycol, Sorbic Acid, Xanthan Gum, Chamomile Extract, Green Tea Extract, Olive Leaf Extract, Niacin (Vit. B3), Fragrance
Directions for usage: Liberally apply to clean, gently dry skin twice daily. For maximum results, use quality sunscreen product throughout the day at least 30 SPF to protect your new and radiant skin. Store at room temperature and avoid excessive heat and direct sunlight.
Order today and try it for 20% off!
No coupon code necessary

Expires:  Friday, May 17, 2019 
Back Bar Price $18.95 SALE $15.16
Private Label Price $17.95 (min 3) , Suggested retail $44.95- $65.00  (For private label pricing call 972.372.0203 or email info@aestheticbackbar.com)