CLEANSING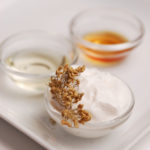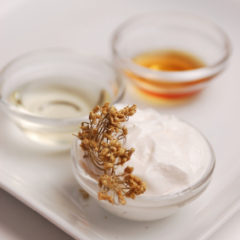 Antioxidant Enzyme Cleanser – Creamy cleansing cream for dry skin types. Green Papaya and Pineapple extracts have a gentle exfoliating property that will leave you skin looking clean and fresh.
Skin Balancing Toner – Contains a refreshing blend of ingredients helps to remove residue, balance the pH, close pores and hydrate the skin.
TREATMENT MASKS
Papaya Pineapple Enzyme Mask – This must-have mask is a wonderful exfoliating treatment that polishes skin gently.
Hydrating Mask – Hydrating Mask is a gentle, creamy masque boosted with hydrators like Hyaluronic Acid, Organic Olive and Jojoba Oils.
Anti-Aging Mask –

This Nourishing Regenerative Mask is rich in nutrients to help the skin improve elasticity and increase moisture.
HYDRATION AND MOISTURIZER
Antioxidant Serum – This is a vitamin and antioxidant rich cream that plumps and hydrates skin.
Vitamin Rich Cream – This moisturizer is packed with vitamins and leaves skin silky smooth.
Antioxidant Eye Cream – Perfect to use twice a day.  Hydrates and plumps the delicate eye area.