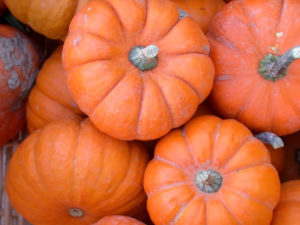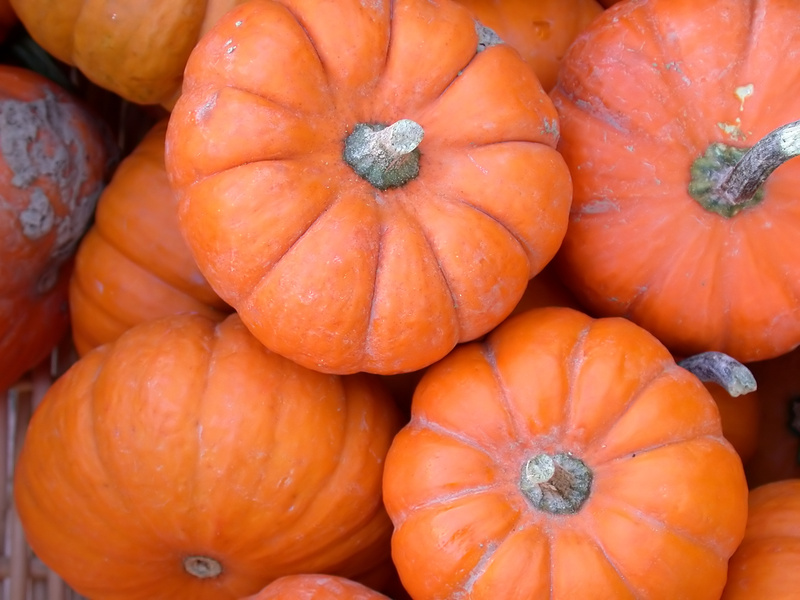 As we all know, fall is a great season to do peels. At Aesthetic Back Bar we have natural enzyme complexion peels that can be done in series for optimal results. You can set your peels for 2 to 3 weeks apart.
Pumpkin is a staple product of the fall and it has amazing benefits for the skin. Because of its popularity and benefits, pumpkin peel is an easy treatment to market to your clients in the fall and it gives you an effective, fun and thematic treatment.
Pumpkin is great to treat dull complexion, aging skin, oily/combination/acne skin and pigmentation. It penetrates deeper into the skin because it's small molecular structure.
According to studies and articles from IDI (International Dermal Institute), pumpkin contains fruit enzymes and alpha hydroxy acids (AHAs) that brightens and smooth the skin.
Pumpkin contains antioxidant Vitamin A and Vitamin C which boosts collagen production, preventing aging and soothing the skin. The zinc, present in the seeds, is great for acne skin, because helps to control the oil production, as well hormone levels, healing the skin. The seeds also are high in essential fatty acids and Vitamin E which are necessary to maintain good barrier function of the skin and also regulates sebum.
At Aesthetic Back Bar, we have 2 Pumpkin Enzyme masks for you to choose, the Professional Pumpkin I with a 5% glycolic and Professional Pumpkin II with a 12% glycolic. They are a natural, organic way to a safe and effective peel. You can use the Professional Pumpkin Enzyme II mask at your treatment room and sell the Professional Pumpkin I as an in home treatment to your client.
Just to clarify, the Professional Pumpkin Enzyme II is safe but it can tingles a little and some of our clients prefer to use it at their treatment room, but if you have a more medical facility, you can easily sell it as a home care treatment as well.
Have you ever thought retailing your own products? When using our easy and low minimum private label you can make at least 50% profit selling a home care product to your client. For more information email us at info@aestheticbackbar.com
PUMPKIN ENZYME PEEL PROTOCOL
 (You can do it in series, 2 to 3 weeks apart)
Pumpkin Enzyme Treatment Normal, Combination, Sun Damaged and Oily Skin types
The Pumpkin Enzyme Exfoliating Treatment is a very powerful polishing treatment.  Pumpkin contains many exfoliating properties as well as nutrients for the skin.  This skin care treatment is perfect for skin that is not sensitive.  Oilier skin can usually use the Mask II which contains 12% glycolic.  If your client has not used glycolic before try using the Mask I that contains 5% glycolic first.
Cleanse with Facial Cleansing Gel
Tone skin with Skin Balancing Toner
Cleanse and exfoliate with Jojoba Micro Bead Polish (normal to dry skin) or AHA Micro Bead Polish (normal to oily skin)
Apply a thin layer of Pro Pumpkin Enzyme Mask I or II. Mask I has 5% glycolic and Mask II contains 12% glycolic. As you apply the mask tell your client they will fell a itchy or tingly feeling. It usually lasts about a minute or two and then subsides.  The thicker or oiler the skin is the less they will feel the tingle.  If the client says the mask feels like it is burning remove the mask with water.  I would NOT apply steam or hot towel compress with this mask because it may intensify the treatment too much.
Leave on for 3-10 minutes depending on skin type and condition.
Rinse until the skin does not feel any itchiness or burning.
Can apply one of the gel masks to soothe the skin. (Aloe Gel, Cucumber Gel, Lavender Gel or Soothing & AntiAging Gel)
Apply Antioxidant Anti-Aging Eye Cream
If client has very dry skin you can then apply the Antioxidant Serum and then the Rejuvenative Cream. If the client has oily to combination skin you can apply the Clarifying Serum then finish off with Light Moisture Cream.
*Recommended protocols are designed to give you an idea of where to use products in your treatment room