Category Archives:
Private Label
There are currently 16 weeks until Christmas and here are 10 ideas for you to increase your profits and have a very Merry Holidays!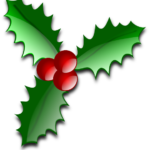 Front Desk Quick Sells – You can add lip-glosses, eye shadows trios, loose minerals, baked foundation, compressed mineral make-up and even eye cream at your front desk as quick gift ideas. Those are good price point and ease sellers. Our lip-glosses and makeup are natural, high quality with a great price. You can profit 50% to 70%. Place items that are no-brainers, easy to just add to a sale.
Have little deals to move your retail fast – Example: Buy a product kit and get a free peel on your next facial. The cost of a peel is very little for you, but it is a good added value for a treatment. You can even add the value price of the peel to make it more attractive. Example: Buy a product kit and get a Free Peel valued of $$$
Encourage your clients to buy your retail products as Christmas gifts – Example: Buy $200 in retail products and get a FREE microdermabrasion (or you can say, a peel, or a mini facial). You can package or couple up products.
Sell series of treatments – We have great peels that you can use for fall, like the Enzyme Pumpkin Peel II that has 12% glycolic and it is great to rejuvenate the skin transforming dull, lifeless skin.We have spas that will sell a package of 4 of these for a set price.They have their client come in every two weeks and it gets their skin looking amazing just in time for Christmas.
Sell Gift Certificates – Here you can also give a little incentive to your customers to buy more. Example: For every $100 towards gift certificates get $25 credit to use towards your favorite treatment. "The more you give the more credits you accumulate to be used on your favorite treatments". Make sure to add expiration date on your gift certificates.
Instead of discounting treatments, add valued services on them – Example: Promote Free Add-ons for Facials /treatments instead of offer discounts. You can add an extra peel for the hands, or facial massage, hand massage, hot stones. Don't forget to add the valued price, example: Buy our (name of your facial/treatment) and get a Free enzyme complexion peel for Your Hands, valued of $$$$
Create a Holiday Facial – You can use our Mud Mask and our Peppermint Essential oil and create a "Peppermint Mud Facial". Our peppermint oil is ok to be added on the face, but make sure to find out if your client has any allergies. To be safe, you can diffuse it. You can also create a "Peppermint Renewal Facial", using our Renewal mask and instead of mixing the powder with water you can mix with peppermint tea. You can do the same with the Anti-Aging Mask, mixing peppermint tea on the anti-aging mask and create the "Peppermint Anti-Aging Facial". Peppermint lotion can also be used on the face and body. The Pumpkin Enzyme Mask I or II can be used to create a "Pumpkin Pie Facial". Pumpkin is great for the fall and holiday season.
Add Body Butters for your retail – With the season changes, the skin needs hydration. Our Body Butters are luxurious, perfect to all skin types, all natural, made of coconut and essential oils (Lavender, Neroli, and Mandarin). You can profit from 50% up to 150%, depending on your mark up. These butters are also available for Private Label. These items can be private labeled and are great gift ideas. Place a test in the retail section and your customers will get hooked.
Have your own products with our Private Label. We can help you with that. –  If you aren't our Private Label client yet, take advantage now and have you own line before the Holidays. Our minimums are very low, only 3 products per SKU and if you make your first order until September 29th, get 50% on our one time only set up fee. Pay only $75, instead of $150. For more information, email us: info@aestheticbackbar.com.
5 Valuable Income Generating Tips for the Holiday Season
The Holiday Season is fast approaching us, and with it comes the traditional gift-giving, honoring loved ones, celebrating partnerships, and thanking work colleagues and clients for a successful 2012! The end of the year may also get busier than ever, as regular clients come in for some much needed "sprucing up" before their special events: family gatherings, office parties, special trips, etc. With all the rush, the ideal time to start planning for this busy time of the year is now!
So, what will YOU do this year, as a service provider, to generate more income during the holiday season?
In case your mind is drawing a blank, here are 5 suggestions we've compiled to help your end-of-the-year sales grow generously:
Offer your private label skin care in bundle packages – If you sell skin care (which you should if you run an aesthetics practice), create kits that offer a specific result to your clients and that sound enticing at the same time: it could be "teen dazzle", a kit for young clients who battle acne, or "flawless", an anti-aging kit for mature skin, or "healthy glow", a kit for clients with dull, dry skin.  The possibilities are endless; all you need is some creativity and top-notch skin care.  (Don't have a private label skin care yet? Act now if you want it before the holidays, by e-mailing us:  info@aestheticbackbar.com – we will even help with ideas for some great holiday kits!)
Include seasonal specials – One of the best-selling strategies is to appeal to your clients' senses when you promote services. See what particular ingredients are popular during the holidays and include them in your facials as seasonal services.  Some great ideas are our pumpkin masks and our peppermint essential oil. Create facials with these and you will add uniqueness to your offer.
Sell gift certificates- In general, people struggle to find gifts during the holidays that aren't the typical sweater or pair of socks. You will be doing your clients' loved ones a favor and bringing in more income at the same time. You could get custom-made gift certificates done by a printing company or offer gift certificates online as an "online coupon" that you can e-mail to your clients; the latter idea definitely cuts down the costs.
Give your product descriptions a face-lift – When you offer seasonal specials, think of words that resonate with your clientele, keeping in mind the solution you are offering them; use adjectives (i.e. pampering, stress-reducing, therapeutic, professional, deep cleansing, hydrating, etc.), be specific ("for the special guy in your life"), select 4 or 5 services and guide your client as to what could be a good option for their loved one. Think about how your product/service would make a nice gift and tell your prospective customers. Print out flyers and make sure to hand them out as customers come through your doors, at least 1 month in advance.
Be extra generous – Following the holiday spirit, be generous and give your clients "perks" for buying their holiday gifts with you. How about a free gift wrap, with a pretty bow included? Or, how about free shipping on orders over a certain amount? Or maybe free service upgrades (a free mask application, or a free hand massage with the facial)? This gets your clients' attention and it shows them how valuable their patronage has been throughout the year!
Now it's time to take these ideas and make them your own. We believe they will give you a great return and you'll be extra cheerful by the time New Year's Eve comes around! We would also love to hear some of your own ideas, so feel free to share them with us.