Category Archives:
MSM – Methylsulfonylmethane
We are always searching for products that help to brighten and give us that healthy glow.  Here are our top picks for brightening facial treatments.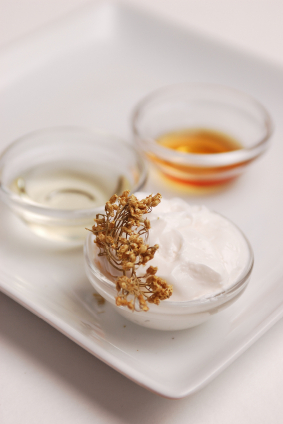 BRIGHTENING CLEANSERS
Antioxidant Enzyme Cleanser This facial cleanser is exfoliating, hydrating and soothing.
Normal to Dry Skin
Key Ingredients: Aloe, Pomegranate, Rooibos Tea, Green Papaya extract, and Pineapple extract
Clarifying Cleanser Clarifying Cleanser is very purifying and leaves skin brighter and purified.  Its lotion like consistency doesn't dry out these type of skin types.
Normal to Oily Skin
Key Ingredients: DMAE, MSM, Activated Charcoal, Vitamin C Ester, Black Willowbark
BRIGHTENING SCRUB
AHA microbeads is also a great exfoliant.  This facial scrub can use once or twice a week at home.  In a facial treatment it can be used after the cleansing step. AHAs help keep skin glowing and sloughed.
All Skin Types
Key Ingredients: Glycolic, Malic, Tartaric
BRIGHTENING MASKS
Pumpkin I Enzyme 5% Glycolic & Pumpkin II Enzyme 12% Glycolic – Our pumpkin facial masks slough dead skin away.  Leaves skin polished and bright.  Our pumpkin masks are very nourishing to the skin.
All Skin Types
Key Ingredients: Vitamin C and Glycolic
Renewal Mask – This anti-aging powder mask can be mixed with water to create the consistency desired.  Skin can be steamed or left alone for several minutes.  Leaves skin exfoliated and stimulated.
All Skin Types
Key Ingredients: AHAs
Revitalizing and Firming Masks This mask is a powerful anti-aging mud mask packed with nutrients.  Will take dull skin to a natural glow.
All Skin Types
Key Ingredients: DMAE, MSM
BRIGHTENING SERUMS
Normal to Combination Skin Types
AM Serum Vitamin C Serum – Great for all skin types.  Vitamin C Serum should be used on all skin types in the AM on clean skin.  Great for sun damaged skin and reversing signs of aging.
Key Ingredients: Vitamin C Ester and Vitamin
PM Serum Clarifying Serum – This light serum is great for anti-aging, brightening, clarifying and hydrating.  It can be used on all skin types. When in doubt this is a great one to start with.  Men also love this treatment facial serum.
All Skin Types
Key Ingredients: DMAE, MSM
Normal to Dry Skin Types
AM Med Moisture Serum Rejuvenative Serum – This serum is great for dryer skin types looking for brightening and firming.
Normal to Dry Skin
Key Ingredients: DMAE, MSM
PM Deep Moisture Serum Antioxidant Serum – This powerful anti-aging serum is great for plumping and reversing signs of aging.  This is perfect for your mature, dry skin that needs hydration.
Normal to Dry Skin
Key Ingredients: DMAE, Vitamin C, Vitamin A
BRIGHTENING MOISTURIZERS
AM Moisturizer AHA Cream – Our AHA moisturizer is light and helps brighten and even skin tone.
All Skin Types
Key Ingredients: Glycolic, Malic and Tartaric
PM Moisturizer Renewal Cream – Renewal cream locks in moisture and brightening skin velvety smooth.
Normal to Dry Skin
Key Ingredients: DMAE, MSM, Hyaluronic Acid
Methylsulfonylmethane or MSM for short is a naturally occurring nutrient found in the body, plants, meats, dairy products, fruits, and vegetables.  MSM is anti-inflammatory, anti-microbial, which supplies sulfur to the body and allows it to heal itself and contribute to healthy skin.. Unfortunately amounts of MSM necessary for normal human health are not typically found in today's average diet. This is why we have so many skin care companies and supplements containing MSM.
MSM  has been used to eliminate chronic pain, muscle pain, repairing cut, scraped, burned and damaged skin. There have been reports of MSM eliminating wrinkles, brown spots, skin tumors, and spider veins. MSM has been used for healing scar tissue and burned skin.  When used topically in the form of a cream or lotion, sufur is helpful with skin disorders such as acne, psoriasis, eczema, dermatitis, dandruff, scabies, diaper rash and certain fungal infections.
The skin is a vital organ that is held together by collagen. Collagen is very important for the cellular tissue.  MSM helps to replenish and repair damaged skin and increases wound healing. When MSM supplies are depleted the skin becomes dry, cracked, damaged and wrinkled. MSM feeds the formation of collagen and elastin in the skin while preventing and reducing cross-linking between cells.  Cross-linking between cells is the primary cause of wrinkles and scar tissue.
Which products contain MSM – Methylsulfonylmethane